Covey Computer Service & Repair 919-351-5074
Laptop Repairs | Notebook Repairs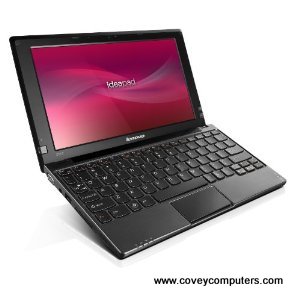 We service, diagnose, and repair laptop and notebook computers, including but not limited to laptop screen replacement, DC power jack replacement and repair; keyboard replacement, battery replacement, and hard drive replacement; memory upgrades, operating system and software installations, virus removal; replacement power cords; and connection to wireless networks.
Pick up and delivery service available.
You will be advised in advance if the cost of the repair exceeds the value of your machine.
Here are some pictures of recent laptop repairs, including, for example, replacement of cracked screens and damaged chassis, CPU fan replacement, memory upgrades, and DC power jack repairs.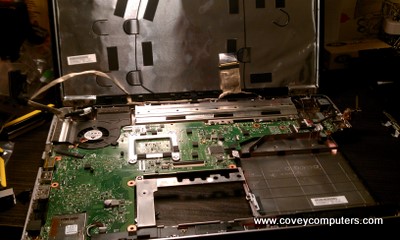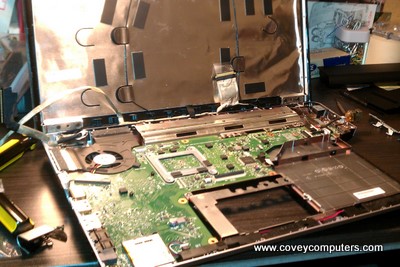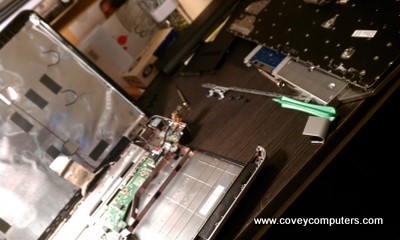 Laptop CPU fan and heatsink replacements: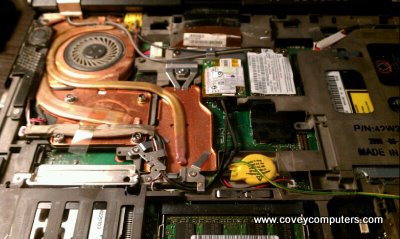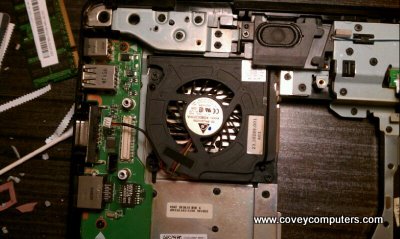 Keyboard replacement:
If your laptop battery will not charge due to a damaged or broken DC power port or a power connector which has been forced out of its enclosure and into the internal recesses of the laptop or notebook, we can repair or replace it, depending on its condition.
Laptop DC Power Jack repair: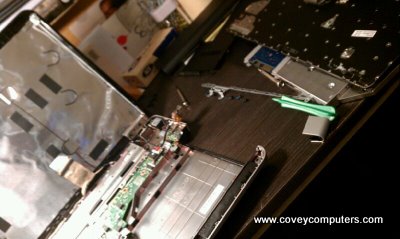 Does your laptop screen look the one below? No problem! We'll replace your laptop screen with a beautiful new screen that meets or exceeds the original specifications. Note: touch screens are quite expensive to replace -- the part alone is generally $300+.
Laptop Screen Replacement: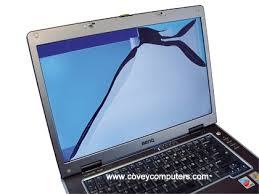 We also perform custom repairs. Do you have children that are rough on their laptops? In this case, by fabricating custom parts, we saved the customer the cost of a replacement laptop chassis due to plastic DC power jack supports that were broken off the laptop frame, causing the power jack to be pushed into the interior of the laptop. This power jack now charges the battery efficiently and is secured to withstand excessive force.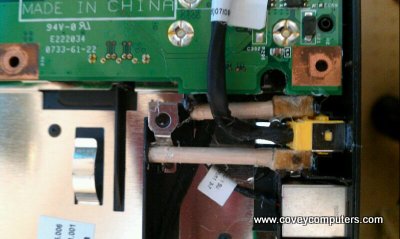 We also offer replacement power adapter/power cord/power supplies for notebooks, netbooks, and laptops for 50% to 75% off the typical retail price. Call us with your laptop make and model and we'll be glad to quote you a price on a new power supply.
We use ENERGY STAR parts when available and we operate in an energy-efficient environment.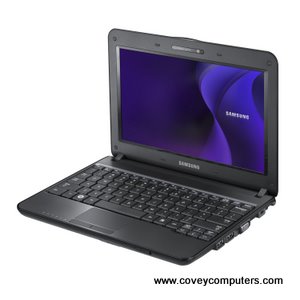 Not responsible for computers, hard drives, or accessories left over 30 days beyond completion of repair or data capture.