Covey Computer Service & Repair 919-351-5074
Data Recovery Services Cary and Raleigh Area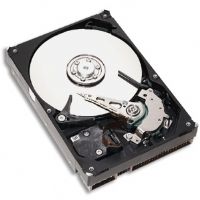 Certified Data Protection Specialist
We can recover your important data from failed hard drives, computers that won't boot, accidentally deleted files and folders, files that have been overwritten by drive formatting, and files overwritten by reinstalled operating systems, including RAID drives.
In the event that your computer or hard drive fails, we can recover your data in our local facility. For extreme cases, in which the platters of a drive must be removed to recover the data, we partner with an established company with clean room facilities to perform this task in a controlled environment.
We have successfully recovered and restored data for many small business owners and individuals in the area. References available on request. Emergency service and weekend/evening service available. If the situation warrants it, we will work day and night to recover your data to meet a deadline.
There is a minimum $60 fee, whether the data recovery is successful or not. This covers the time it takes to remove drives from enclosures or computer, if applicable, and the time to test recovery methods to determine the best approach. Average cost is $75 - $80 per 100 Gb of data recovered. See rates.
Here is a picture of a failed laptop we had to disassemble in order to remove dual RAID drives from which we successfully recovered the data:
We advise our customers to back up their data often to external drives and online backup services and not to rely on RAID drives that are located within a computer, as accidental file deletion, viruses, operating system reinstalls, and disk formatting affect both hard drives if mirrored in a RAID environment.
Forgotten Windows Password
Can't access your Windows-based laptop or desktop due to a forgotten Windows password? We can quickly reset your Windows password.
Not responsible for computers, hard drives, or accessories left over 30 days beyond completion of repair or data capture.